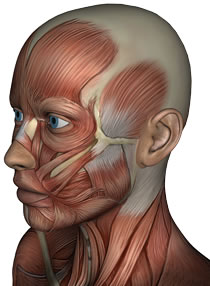 Jaw pain, or temporomandibular joint (TMJ) pain, is a common symptom after an auto accident. The problem was first recognized in the literature in 1970, and there have been many studies done on the problem since.
At first, researchers believed that the jaw was directly injured during whiplash—possibly from excessive force during the collision. Studies were done on the actual motion of the jaw, however, and found that no such excessive forces were found.
The literature from the last few years shows us that TMJ pain seems to originate in the neck. Researchers have found that neck injury from whiplash causes neurological and musculoskeltal dysfunction that can lead to problems in the jaw.
The following articles discuss the relationship between TMJ pain and whiplash.
Biomechanics of TMJ Injury from Whiplash
Motor Vehicle Accidents and TMD